Two Things I am Grateful For:
1) Time spent with my girls, my mom, and good friends looking for a special dress.
I can't wait until we start looking for her Temple dress too. Exciting times. Love that!
2) It only took us three hours to find THE dress. I think that is a record! Woo hoo!
From the Camera:
We found THE dress today!!!
I can't show you the entire dress yet, but take a look at the hints below....
From the Craft Room and Other Cool Things:
I absolutely LOVE the pieces some are making using old silver spoons or other utensils. They are so pretty. I would love to learn how to make these. They are so pretty.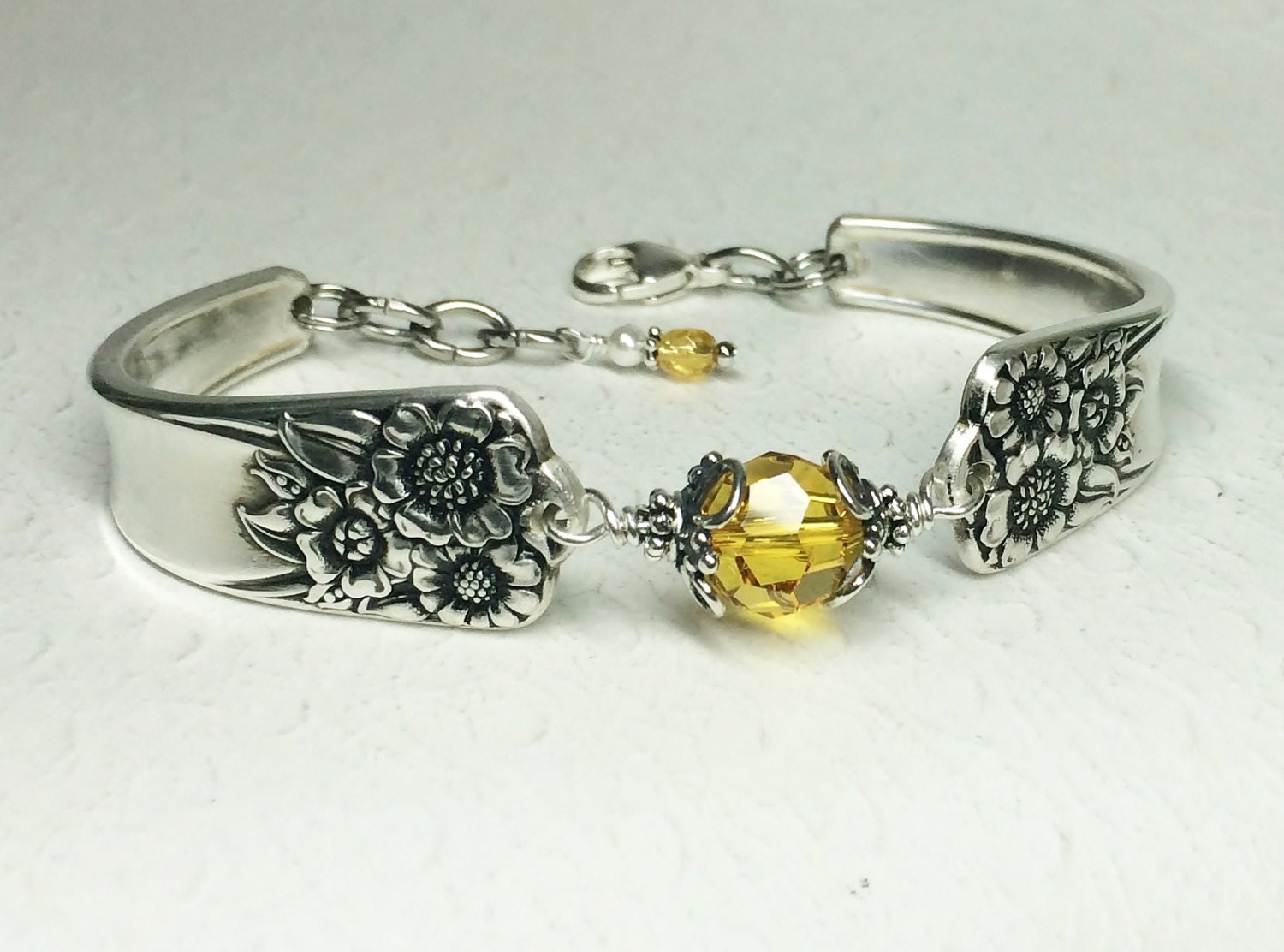 From the Heart and Spirit:
"The inspiring influence of the Holy Spirit can be overcome or masked by strong emotions, such as anger, hate, passion, fear, or pride. When such influences are present, it is like trying to savor the delicate flavor of a grape while eating a jalapeno pepper. Both flavors are present, but one completely overpowers the other. In like manner, strong emotions overcome the delicate promptings of the Holy Spirit."
- Richard G. Scott
From the Kitchen:
Meatloaf Poppers with Cheesy Potato Topping
Serves 6
Ingredients
1 cup ketchup
1/2 cup brown sugar
2 1/2 tsp Worcestershire sauce
1 Tbsp olive oil
1 tsp garlic, minced
1 cup carrot, grated and chopped
black pepper, to taste
salt, to taste
1 1/4 cup plain breadcrumbs
1/3 cup milk
1/2 tsp dried parsley
1/2 tsp onion powder
2 eggs
1 egg white
1.25 lb ground beef
1/4 cup chives, finely minced
For the mashed potatoes
6-8 Yukon gold potatoes
1/2 cup milk
2 cups Cabot Alpine Cheddar Cheese, shredded
1/4 tsp salt
freshly ground black pepper
Instructions
Preheat the oven to 400F. Spray a mini muffin tin with nonstick cooking spray.
In a small bowl, combine the ketchup, brown sugar, and 1 tsp of the Worcestershire sauce.
Heat the olive oil in a small skillet and saute the garlic and carrot until the carrots are soft. Season with salt and pepper, and add the remaining 1 1/2 tsp Worcestershire sauce. Add to a large bowl.
Pour the breadcrumbs, milk, dried parsley, and onion powder to the bowl.
Add the eggs, egg white, beef, and 2 Tbsp of the ketchup mixture. Use your hands to combine everything together well.
Divide the mixture into the mini muffin tins. Form each portion into a small ball and pat down into the muffin tin, leaving the top domed.
Spoon a bit of the remaining ketchup mixture over the top of each cup and spread evenly. Reserve the remaining sauce to serve on the side.
Bake for 30-35 minutes, or until the beef is fully cooked.
Scrub & peel the potatoes and dice. Add water to cover and boil until soft, about 10-15 minutes. Add the milk, cheese, salt and pepper and mash until smooth.
Top with the mashed potatoes, a sprinkle of cheese and some chopped chives!
From the Schmidt's:
We went to three dress shops today. At first Danielle thought she wanted a certain style, until she tried THE dress on and then she just lit up like a Christmas tree and we knew it was THE dress. It looks great on her. The color is perfect. There is lace, beading, and bling all over it. AND...the prices was perfect. She got it for a steal!!! The price tag said $1800. She paid $499.50. Pretty great deal, right??? The dress in Utah was $1400. Danielle was prepared to travel and pay that amount. So all in all, we did great! We found the dress in one day of shopping. We got an incredible price. AND We did it all in less than three hours. Incredible! We got some awesome pictures of Danielle in her dress standing in front of those wall to wall mirrors in the store with the vale on and everything. It was awesome! We knew she would know it when she found THE dress, and that is exactly what happened.
Now to find the perfect shoes and accessories.
With the price she paid, she can afford three of the dresses she picked today. Love that for her. Now she can find the perfect Temple dress too. This one technically is just a party dress because she will not wear this in the temple. The dress she picks for the Temple she will be able to wear over and over again. I love that about Temple weddings and I love that the clothing store gives a discount to those buying Temple clothing for the first time. That is awesome!
Now to finish what we plan to do with Lexi's Homecoming Dress.
Here is a sneak peak of it too...
We plan to give it a little bling and she will need to wear something over her shoulders too. Then there is jewelry and shoes. Lots of decisions. Thank goodness we know some people that are good at jewelry making and who can also help with the bling part too. Exciting times!
All in all, today has been an awesome day. We also found a place that has some awesome things for the reception. Danielle was all set to purchase a few things today, but I made her hold off for a bit. Things are falling into place. It's a good thing.
Take care my friends and hope you have an awesome weekend. Talk to you soon.
From the Missionary:
Nothing new yet. Soon though.
Quote of the Day: