Two Things I am Grateful For:
1) Time spent at home with the family. Even when we aren't doing anything, it's just nice to be together.
2) A cleaned out freezer! Love that!
From the Camera:
I love looking at all the amazing photos from around the world of the Angel Moroni.
There are so many interesting photos like the one below...Isn't it cool?!!!!????
From the Craft Room:
Since I located the chalkboard fabric I had to go looking for things to do with this new found "toy", if you will.
Google searches and Pinterest are great places to find inspiration.
Here is what I found so far.....
You could make a cool map!!
The sewing possibilities are endless.....just imagine those quilt projects and Halloween themes? OR Thanksgiving!
A
I love the lunch bag. Too cute! This would have been great when my kids were little! Shoot, what about me....for my own lunch bag.
Pretty much anything you can do with fabric can be done with the chalkboard fabric....check out these labels.
And of course,.......table clothes or table runners take on a whole new meaning now. Isn't this table lovely?
Look at the fun appliques....
I love these aprons too.
A fun photo backdrop! Just imagine the possibilities.
Christmas cards could take on a whole new meaning.
And what about in the car traveling with the kids....this would be a great way for them to keep busy without too much mess....you would still have chalkboard dust to deal with. But it's better than melted crayons, right?
You could make some cute gift tabs too....
And let's not forget the banner....you could make one big blank one and add your letters to suit whatever event.
Wouldn't that be fun????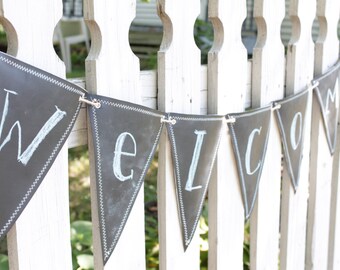 I wonder if you can run this stuff through a printer like people do burlap? Wouldn't that be amazing???!!!
I may have to give that a try.
Just think of the possibilities when it comes to covering those walls in an LDS Cultural Hall for various events!
Fun! Fun!
From the Spirit and Heart:
What is the golden statue on the top of most temples?
Most temples have a golden "angel Moroni" statue on top.
Mormons believe that Moroni was an ancient prophet on the American continent. Moroni was sent as a messenger to Joseph Smith, and directed him to the golden plates from which the Book of Mormon was translated.
Mormons see Moroni as the fulfillment of one of the angels mentioned in the book of Revelation in the Bible:
I saw another angel fly in the midst of heaven, having the everlasting gospel to preach unto them that dwell on the earth, and to every nation, and kindred, and tongue, and people, saying with a loud voice, Fear God, and give glory to him; for the hour of his judgment is come: and worship him that made heaven, and earth, and the sea, and the fountains of waters (Revelation 14:6-7)
The angel statue thus represents the preaching of the gospel of Jesus Christ to all nations, calling all to worship and give glory to God, in preparation for the second coming of the Lord.
Not all temples include this feature (e.g., the Cardston, Alberta temple does not). The inclusion of Moroni is an architectural and stylistic decision; it is not a feature of worship or a requirement on all temples.
Article courtesy of mormontemples.net
The First Heavenly Messenger Decoration
Decorative weather vanes were placed atop many public buildings when the Kirtland and Nauvoo Temples were constructed. So in accordance with that practice, both were adorned with weather vanes. The Nauvoo Temple's weather vane, however, was unique—an angel, in a horizontal position as if in flight, holding an open book with one hand and a horn pressed to its lips with the other. This was the first angel to appear atop an LDS temple. Simple weather vanes still top the St. George Utah, Logan Utah, and Manti Utah Temples.
Why Moroni?
Non-LDS sculptor Cyrus Dallin was asked to create an ornament for the central spire of the Salt Lake Temple. While he was searching LDS scriptures for inspiration, the concept of the figure of the angel Moroni was born. To Dallin, Moroni symbolized the restoration of the gospel, and since his placement atop the Salt Lake Temple, the golden figure of an angel in flowing robes with a long horn pressed to his lips has become one of the Church's most recognized symbols.
Crafting Moroni
When President Gordon B. Hinckley (1910–2008) first conceived of building smaller temples, Utah sculptor Karl Quilter was asked to design a smaller version of the angel Moroni that could be adapted for placement on temples of different sizes. The process of creating the new figure began with the construction of a metal armature, or support structure. Foam was then sprayed into this structure and sculpted into a basic human body shape. Clay was then applied to the foam and sculpted into more detail. More clay was applied in order to sculpt the clothing. It took about eight months before Brother Quilter's 7-foot-tall model was ready for the First Presidency's review. Once it was approved, Brother Quilter scaled up his model to produce larger versions, and molds were made from the clay models. From these molds the figures were cast in fiberglass under the direction of craftsman LaVar Wallgren. Brother Quilter's Moroni design is now used exclusively in the Church, and the Church owns the molds. About 10 figures can be cast from each mold. Today it takes less than a week to fabricate a figure.
Moroni's Left Arm
In the first version of the figure, Moroni's left arm is hanging at his side, slightly outstretched with his fist clenched. A few renditions later, the figure was slightly modified to incorporate the gold plates. In his version of Moroni for the Hill Cumorah Monument, Torlief Knaphus placed gold plates in Moroni's left arm. For his version for the Los Angeles Temple, sculptor Millard Malin followed Knaphus' design and kept the plates in Moroni's left arm; so did Avard Fairbanks, who sculpted the version for the Washington D.C. Temple. (Replicas of Fairbanks's plate-holding Moroni stand atop the Seattle Washington, Jordan River Utah, and Mexico City Mexico Temples.) When Karl Quilter designed his version of the figure, he eliminated the plates and then spent a great deal of time making sure the left arm hung in the proper position—not too rigid, not too limp, but showing slight forward movement.
Moroni's Clothing
All figures except one show Moroni wearing long, flowing robes, belted at the waist. The Moroni figure atop the Los Angeles California Temple, however, is dressed in a Mayan-style robe and headband, wearing sandals on his feet and bearing distinctive Native American facial features.
Moroni's Physique
Over the years, figures of the angel Moroni have become more robust as sculptors have added muscle tone and bulk to the figure. While sculpting his version of Moroni, Karl Quilter used human models to help him accurately shape muscles and correctly depict a body standing atop a ball.
Gilding Moroni
All Moroni figures are gilded, or covered with gold. The process involves rubbing thin sheets of gold onto the figure's surface. Today that process usually only takes a couple of days, but once the figure is gilded, it must be handled with gloved hands to avoid marring the delicate surface.
Embedded Lightning Rod
Since gold leaf is a perfect conductor of electricity, and because the figures are often placed high above the ground atop a temple's tallest spire, they are frequently hit by lightning. Today's figures have a copper rod running through them vertically, which extends several inches above the figure's head at the top, and attaches to a grounding cable at the bottom. This serves both as a lightning rod and as the mechanism for mounting the figure on the building's tower.
Modern Material
Early figures of the angel Moroni were made of bronze, copper, or aluminum, and were very heavy. (The bronze figure on the Washington D.C. Temple weighs approximately 2 tons, or 4,000 pounds.) Today's figures are made from lightweight fiberglass, and weigh only about 300 pounds.
Moroni's Horn
In the scriptures, trumpets are used to sound warnings, proclaim news, and herald visitors. Moroni holds a horn to his lips with his right hand, symbolizing both the spreading of the gospel throughout the world and the long-anticipated Second Coming of the Savior, which will be announced by trumpet-blowing angels (see Matthew 24:31). The only version of the angel Moroni figure that doesn't hold a horn is the one sculpted by Torlief Knaphus for the Hill Cumorah Monument. Knaphus's Moroni is raising his right arm in a gesture of priesthood authority.
Shipping the Figure
Completed figures are laid horizontally and boxed in wooden crates for shipping. The trumpet, which is cast separately from the body, is packaged separately and then bolted to the figure's hand after being shipped to the temple.
Placement and Orientation of Figure
According to scripture, at the Second Coming the Savior will come from the east (see Matthew 24:27). The Church's guideline concerning placement of the angel Moroni figures is that where possible, they should face eastward. Sometimes, however, the angel Moroni figure may face another direction in order to align it with the orientation of the temple. Originally, the figure on the Los Angeles Temple was placed facing southwest, the same direction the temple faced, but the figure's orientation was adjusted to face due east upon instructions from President David O. McKay. The angel Moroni figure is placed on the high point spire, not necessarily the central spire. On several temples the figure of Moroni is placed atop a tower that is actually detached from the temple.
Temples without the Angel Moroni
Not all temples have a figure of the angel Moroni. Some, such as the Laie Hawaii, Mesa Arizona, and Cardston Alberta Temples, were not designed with towers or spires, so they have no angel Moroni. And even though the St. George, Logan, and Manti temples all have towers, they are topped with simple weather vanes rather than the angel Moroni. Some temples have had to delay the placement of the angel Moroni because of building code restrictions. This happened in Boston, Massachusetts, and Sydney, Australia, where figures were added after construction was completed. The only other temples that do not have figures of the angel Moroni are the Hamilton New Zealand and Oakland California Temples.
Four Tallest Moroni Figures
The four tallest figures of the angel Moroni are:
Jordan River Temple: 20 feet




Washington D.C. Temple: 18 feet




Los Angeles Temple: 15 feet, 5 inches




Salt Lake Temple: 12 feet, 5 inches
Routine Maintenance
Adverse environmental conditions such as humidity, pollution, and extreme temperature variations take their toll on the figures, so they have to be periodically re-gilded and repaired. Sometimes, the figure is removed from the temple for maintenance work. At other times, scaffolding and tenting is set up so that the work can be done in place. Temple maintenance crews also must periodically clean bird droppings off the figures.
From the Kitchen:
1 pound of mild pork sausage
(This Mama only uses Jimmy Dean)
1 block of cream cheese, softened
(Philadelphia - Going for it - No fat free)
Brown and drain sausage. Add cream cheese to sausage. Spray baking sheet. Open rolls but do not separate triangles. You will make 2 loaves from these rolls. Place 4 triangles together on a baking sheet. Press out the perforated holes to seal as one piece. (Now you can buy them in sheets but either will work) Spread half of the sausage mixture on top. Cover with the remaining 4 triangles pressed together. With your finger press all around the edges to seal the top and bottom pieces of dough. Repeat the procedure to make the second loaf.
You can brush egg whites over the tops of the loaves and sprinkles poppy seed over the egg whites. I don't do that step but if you feel like being a little fancy then go for it! Bake 25 minutes at 350 degrees. Slice loaves and serve hot. You may let them cool on a wire rack and place them single layer in a Ziploc bag and freeze. No need to thaw just reheat on a baking sheet for 20-25 minutes at 325 degrees.
I like to spice this up a bit and I add 1 Tbs.
green chilies
and 1/3 cup of
pepper jack cheese
to the sausage and cream cheese!
Either way it is delicious!
From the Schmidt's:
We missed church today. Kevin, Lexi, and I ended up staying up until 2 a.m. waiting for Kyle to get home. Truth be told I don't sleep well until all my children or husband is home safe. I guess it's just the way I am wired or something. Kyle was busy helping Morgan pack her stuff for her two week training.
I know what you are thinking....
We also needed Kyle to run an errand for us late last night too.
I am trying to keep the Sabbath Day holy by not doing anything that we shouldn't. So far so good....except for actually attending church today. Believe me, I tried to get Lexi out of bed, but when she finally did get up she was in pain. He arm is acting up again. Kevin also has been in pain too. In fact, he was gritting his all night long. I hate it when that happens. Thank goodness tomorrow is the day.
We will be up bright and early again tomorrow and off the St. Joseph's just as soon as Danielle gets to our house in the morning. Kyle and Lexi will stay home with the dog. It's a little early for Lexi, plus she has school. I feel much better with Kyle here with Lexi anyway, if Kevin and I can't be here. I'm sure Kevin will stay in the hospital at least one day just like last time. I'm hoping they keep him for two days. Either way, Kyle will have to bring him home unless it doesn't get released until the afternoon, which I doubt. They tend to discharge patients in the morning, kind of like a hotel. I'm just kidding. I know they could discharge Kevin at any time. To be honest, that is the one thing St. Joseph's does not hurry on once you get the word from the doctor that you can go home, you can take your time. I found that to be odd.
Again, if you happen to talk to Curtis, please do not mention Kevin's surgery. We don't want him distracted. Besides, Kevin is going to come out a brand new man and everything is going to be a-okay anyway. Kevin can tell Curtis later on after he recovers and everything.
Well, we still have a lot to do. A bag to pack for Kevin. A bag to pack for me too. We call them our "go" bags since this is surgery #6 with this back thing....not to mention countless ER visits and other surgeries too. WOW! Hence the need for go bags. We weren't this prepared when each of our children where born.
~smile~smile~smile~
I hope your Sunday has been perfectly lovely.
Take care and we will talk soon.
From the Missionary:
What is a missionary:
Previously, full-time LDS missionaries were required to adhere to a dress code: for men, conservative, dark trousers and suit coats, white dress shirts, and conservative ties. For women, modest and professional dresses or blouses and mid-calf length skirts were worn.
All full-time missionaries wear a name tag that gives their surname with the appropriate title ("Elder" or "Sister" in English-speaking areas, or their equivalent titles in other languages). The name tag also bears the church's name, unless the mission president considers this inadvisable due to circumstances in the area (e.g., adverse political conditions). Missionaries are required to wear the tag at all times.
| | |
| --- | --- |
| | This article is outdated. (December 2013) |
Married couples serve as a companionship for the entirety of their mission and have more relaxed rules. Unlike single missionaries, they share the same bed and are able to travel outside of the mission boundaries.
Sample schedule of missionaries serving in their native language
Time
Activity
6
7
8
9
10
11
12
1
2
3
4
5
6
7
8
9
10
Exercise
Eat
Shower and dress
Personal study
Companion study
Proselytize
Plan and pray
In addition to the leaders mentioned above, the mission president has two or more assistants. Assistants to the President (APs) are typically missionaries who have previously served as district and/or zone leaders. They serve as the president's executive assistants, administering policies and helping missionaries throughout the mission.
For health care, the church provides missionaries with limited medical care. A missionary will be required to pay for any medical treatment that is considered non-essential or that is considered to be associated with a preexisting condition. The local mission office will often help missionaries find Mormon doctors or dentists who can offer their services to missionaries for a small fee or for free.
Notable returned missionaries
From Wikipedia, the free encyclopedia
Quote of the Day: